Navy SEAL Kills 8lb 6oz Baby Jesus on Easter
CPT (Ret) Tyler A Merritt, USA
Disclaimer: No babies (including the son of GOD) were murdered by any Navy Seal EVER.  Please read the BS story published by the garbage news agency known as the NY Times below.  We took the liberty of marking all BS in red!
Now that I've got your attention – listen up. The term "fake news" has been used quite frequently in recent years, primarily in regards to heavily liberal media distorting facts and often manifesting completely ludicrous stories for the purposes of political agenda and personal gain. The most recent article meeting this criteria is that of New York Times "journalist" Dave Phillips, entitled "Uncovering a Military Culture Split Between Loyalty and Justice".
This article, centered around Navy SEAL Chief Edward Gallagher's upcoming trial, it riddled with lies, uncited evidence, and an obvious bias in favor of Gallagher's guilt. Phillips claims to have been given hundreds of pages of confidential documentation proving Gallagher's guilt – documents which, if they really DID exist, would be in the hands of the prosecutors, not a news reporter. His article deliberately paints a completely false narrative of Gallagher's sacrifice and service to our nation, characterizing him as a sadistic murderer.
Not only is the information in this article completely false and unfounded, it immediately motivates any reader to pass judgement upon this decorated Navy veteran. Without any foreknowledge of this facts of the case, or the evidence for or against Gallagher's guilt, one is inclined to think that he is a bloodthirsty killer who deserves to be locked up for life.
This is not American justice. Gallagher is entitled to a jury by his peers, a jury who has not been tainted by false narratives, skewed facts, or distorted "eyewitness" accounts that have no legitimacy whatsoever. Like the rest of the liberal media, Phillips has declared himself judge, jury, and executioner in Gallagher's case. He is unwavering in his doubt of Gallagher's innocence, and he is contaminating American citizens' perspectives of Gallagher's character. How could there ever be a jury to stand in Gallagher's trial, that aren't affected by fake news like this?
I ask you, the American people, to dig into the true facts of this case, to hear the testimony of his family and the men who truly served alongside him as he fought and put his life on the line for our nation. I am one of those who have had the pleasure to serve alongside Chief Gallagher.  I have heard all the facts from his attorney and his family and will continue to use this platform to promote his release from pre-trial confinement.  I am confident justice will prevail if the truth is heard.  The media is on a warpath against this man, and only the American people can stop them.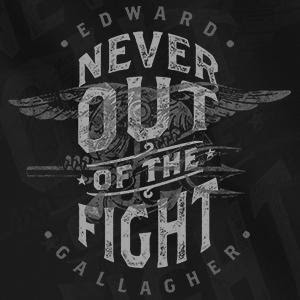 Stand up against injustice and show your support for Eddie by purchasing a Free Eddie shirt HERE.  Proceeds go to help this hero and his family in their hour of need.
https://www.ninelineapparel.com/search?q=free+eddie
---
4 comments
---
---