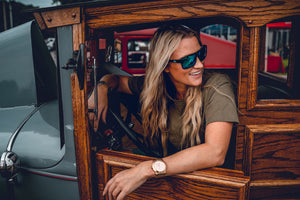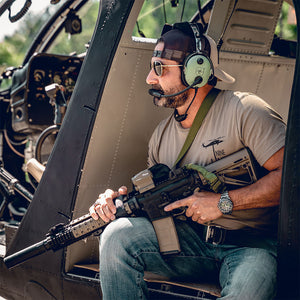 Here are a few of our most frequently asked questions
Founded and operated by Veterans, Nine Line is determined to continue to answer the nation's call to ensure the survival of liberty and prevent the deterioration of American Values.
At its core, Nine Line is a give-back organization, striving to give back to the military and first responder communities that fought and died for our freedoms. 
From first responders and military non-profits to disaster relief initiatives, Nine Line is committed to the ongoing support of charitable initiatives that better the communities they serve.
Additionally, Nine Line remains committed to the notion that if we need it here, we should make it here.
Since its inception, Nine Line has remained committed to these three main tenets and will encourage others to ANSWER THE CALL in their own way.
In the military, the term Nine Line is a distress call. It is often the difference between life and death and symbolizes the trust our servicemen and women have for one another.
As a company, we aim to offer our customers a platform to spend their hard-earned money on apparel that reflects their values and give them the chance to wear their beliefs on their sleeves.
As a lifestyle brand, Nine Line aims to reinvigorate a sense of patriotism and pride in our country that has eroded within our society.
Since its inception Nine Line set out to create premium USA made products whenever possible. We are dedicated to reviving American manufacturing and the jobs they generate – setting the example for others to follow.
We are very proud to say that the majority of our t-shirts, hats, drinkware, and more are 100% Made In America!!
While most of our manufacturing is conducted stateside, when we do utilize foreign fabrics it is done so with extreme care and caution to ensure facilities are rated and adhere to international standards of care and compensation.
Every single item we sell is designed, printed, embroidered, packaged, and shipped right here in Savannah GA.
To view all items currently 100% Made In America, please click here.
Absolutely anyone can wear our apparel! 
This is a frequent misconception about our apparel and who it's made for. 
Our goal is to bridge the gap between civilians and service members, whether they are military veterans, law enforcement, or first responders.
At Nine Line, we know that only united can the American people fight injustice and preserve our freedom and independence. We aim to be a voice for the people, a channel through which patriotic Americans can make themselves heard.
Nine Line Apparel represents the grit and commitment of all Patriotic Americans. Founded on the principles similar to other value based organizations, Nine Line aims to promote the issues faced by all those who have served their country, on both foreign and domestic soil.
Nine Line encourages a conversation between those who serve and those who support them.
Our Army has the flag retreating portrayed on their uniform, implying that we are always moving forward into battle and never backwards.
The blue field of stars on the American Flag should always be in the highest position of honor.
When viewing the flag on a wall, the highest position of honor is the upper left when displayed horizontally, and at the top (upper left) when displayed vertically.
When displayed on a "moving object" like a person or vehicle, the highest position of honor is the front, and not the rear; so the field of blue should be displayed to the front.
We absolutely honor the flag code which states that the American flag cannot be used. 
We use a representation of the flag, not the flag itself, that the code is referring to. 
We would never disrespect our nations flag as we are proudly patriotic in everything we do and have the utmost respect for everything the flag represents. 
LEARN MORE ABOUT US & OUR MISSION.
Talk is cheap. Many brand's virtue signal, talk about setting the example, being a voice for good, but never follow through.
Since 2012 the quiet professionals at Nine Line have put their time, money, and energy behind initiatives to set the example for our children to follow and have led from the front in the fight for the American way of life.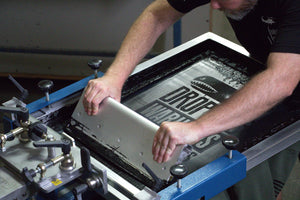 NINE LINE APPAREL IS A MADE TO ORDER COMPANY
Nine Line Apparel is a made to order company, meaning that the item(s) are not produced until after your order is placed.
We work on a schedule of 3 to 5 business days per production cycle, therefore, we ask for up to 3 to 5 business days before your order ships out to you.

During this time your order status will show as "Awaiting Fulfillment". Once your order is ready to ship the status will change to "Shipped" and you will receive an email notification with your tracking number.

Limited Time Designs will ship on the date provided upon original purchase. Further explanation on Limited Time Designs can be found below.
*Please note that production time does not include time in transit.
A limited time design is an exclusive design released on our website for a specified time frame.
The design is available on the website for customers to pre-order. At the end of allotted time period (usually two weeks), the limited time design is no longer available for purchase.
When you order a limited time special, the ship date is clearly defined and you must agree to terms that you understand the order will ship by the pre-determined date.

Once the limited time design time frame has expired, we then create all orders for the limited time design in bulk during a 3-5 day window to ensure we ship them out by or before the specified ship date.

Once this order has shipped on (or before) the specified ship date, you will receive an email with a tracking number that will give you an expected delivery date.

*Please note that if you have other items on order along with the Limited Time Design, all items will NOT ship until the specified ship date that is listed in the product description. The order in its entirety will ship on that date.*
*Production time does not include time in transit.

Click here to view our live Limited Time Designs!
We do offer 24 hour shipping on some of our best selling designs and offerings.
Your order will ship out within 24 hours IF your order only contains an item or items with a "24 Hour Ship" callout on it.
If you order a 24 hour ship item along with a Limited Time Design or a product not specified as 24 hour ship, your order will ship within the standard production window.
*Please note that production time does not include time in transit.
WRONG SIZE? DON'T LIKE THE FIT?
WE'VE GOT YOUR SIX
With our hassle-free returns policy, we'll take care of all your purchasing, product and shipping issues. GUARANTEED.
Exchanges, store credit, & refunds available for qualifying items.
ALL ORDERS ARE GUARANTEED
Time in transit varies depending on which carrier you selected when you completed your purchase.

Standard shipping takes approximately 3 to 5 business days from the day your order was processed and shipped to you (the day you received your shipment notification with tracking).

Priority shipping takes approximately 2 to 3 business days from the day your order was processed and shipped to you (the day you received your shipment notification with tracking)..

*Please note, shipping times are based on business days (weekends not included).
We absolutely ship internationally!
When you place your order and enter your shipping address you will see a link that says "Estimate Shipping & Tax" before you checkout. Click that to get a more accurate shipping cost. You should be given a few options to choose from.

*Please note that it is up to your country's customs service to determine whether or not they will apply customs charges on incoming parcels from the United States. Customs fees are not calculated into shipping charges at the time orders are placed and are not imposed until packages reach their destination country. These fees must be paid to your country's customs service in order to receive your package.
If you have any issues upon checkout please contact our CS team to assist at 912-480-4250 ext 3 or shoot us a message here.
When shipping to an APO or FPO please be sure the formatting for the address is 100% correct so that there are no issues when shipping your order.

Here is an example of a properly formatted APO/FPO address:

NAME: John Smith
COMPANY (FPO ONLY): USS Belleau Wood
STREET 1: Unit/PSC 1234
STREET 2: Box 1234
CITY: APO/FPO
STATE: Armed Forces Pacific
COUNTRY: United States
ZIP: 96350-1200
If you have any issues upon checkout please contact our CS team to assist at 912-480-4250 ext 3 or shoot us a message here.
STOP BY OUR RETAIL LOCATIONS & GRAB YOUR GEAR!
NINE LINE
HEADQUARTERS
Conveniently located right off of I-95 in Savannah, GA.
Swing by on your next road trip for coffee, shopping, and check out our team in our action!
GET DIRECTIONS
SAVANNAH, GA
305 W River St
Savannah, GA 31401
(912)355-2830
DELRAY BEACH, FL
530 E Atlantic Ave
Delray Beach, FL 33483
(561)562-8146
CHARLESTON, SC
51 S Market Street
Charleston, SC 29401
(843)501-7450
AUGUSTA, GA
284 Meridian Drive
Grovetown, GA 30813
(706)306-9480
DAYTONA, FL
1115 Cornerstone Blvd, Unit F
Daytona Beach, FL 32117
(386)256-7566
KEY WEST, FL
1000 Duval Street
Key West, FL 33040
(786)539-3240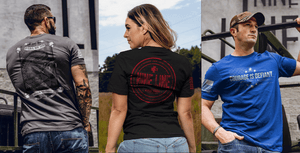 OUR MONTHLY SUBSCRIPTION SERVICE OF BADASS, EXCLUSIVE DESIGNS!
WE SURE DO! NEED SOMETHING SPECIAL FOR YOUR COMPANY, FUNDRAISER, OR EVENT?
DO YOU HAVE AN AFFILIATE PROGRAM?
NINE LINE OPERATORS ARE THOSE WHO ANSWER THE CALL TO SUPPORT OUR INITIATIVES.