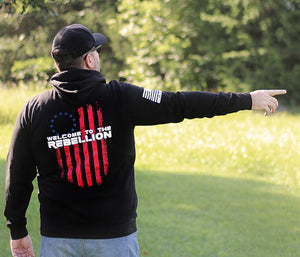 Hey, I'm Jay. Also known as Drunk3po.
As I've traveled the world and shared my experience with others every step of the way, a powerful community of people has rallied around me. People who would walk through fire for freedom and who dare to think for themselves, uncensored and unafraid. Whether we're talking all-things pop culture, politics, exploration, or anything in-between…rebellion is in our blood. And we're writing our own stories.
The Welcome to the Rebellion Podcast can be found on Spotify!
Support the Nine Line Foundation with Jay!
The Nine Line Foundation aims to provide a landline to injured veterans after they have returned home.
Learn More